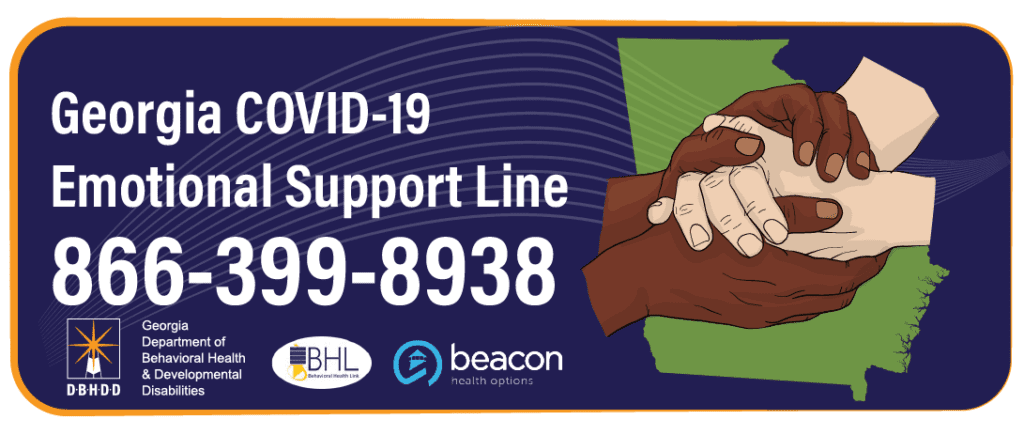 In response to the growing need for citizens of Georgia to access behavioral health support and resources during the current health crisis, the Department of Behavioral Health & Developmental Disabilities (DBHDD) in partnership with Behavioral Health Link (BHL) implemented the GA COVID19 emotional support line. This statewide support line is an expansion of the already existing Georgia Crisis and Access Line (GCAL). The Georgia COVID19 Emotional Support Line provides free and confidential assistance to callers needing support or resource information. The Emotional Support Line is staffed by volunteers, including mental health professionals and others who have received training in crisis counseling. This crisis is causing people to experience a myriad of emotions and the GA COVID19 Emotional Support Line offers Georgians another option for receiving support in managing their reactions and experiences to the COVID19 crisis.
This far, callers have been able to receive non-crisis related assistance in helping them manage feelings of loneliness and isolation, as well as stress and anxiety. Callers have also been able to receive helpful resource information and connection to other needed services. The COVID19 Emotional Support Line will operate for the duration of the current crisis.
Click here to access additional mental wellness resources and supports.
---
Georgia's Peer2Peer Warm Lines Are Open!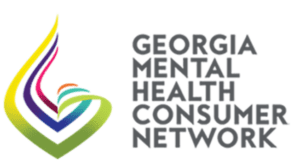 Georgia's Peer2Peer Warm Line plans to continue 24/7 operation through this time. Even where services are able to continue without interruption, there are likely going to be behavioral health service consumers who are at-risk for the Coronavirus who choose not to visit service providers, and the Warm Line is an option for them to stay connected and receive support. Warm Line calls are answered by Georgia Certified Peer Specialists and is funded by DBHDD.
The Peer2Peer Warm Line toll-free number is 888-945-1414.
More information can be found by clicking here.
---
Department of Public Health Coronavirus Hotline
With all the concerns surrounding the COVID-19 pandemic the State of Georgia is trying to help ease the minds of residents. Georgia officials have created a new hotline that is available to all residents. Georgians can call 1-844-442-2681 with questions or concerns about the coronavirus.
If you believe that you are experiencing symptoms of COVID-19 or have been exposed to the novel coronavirus, please contact your primary care doctor or an urgent care clinic. Please do not show up unannounced at an emergency room or health care facility.
For more information, click here.